• Pete Organics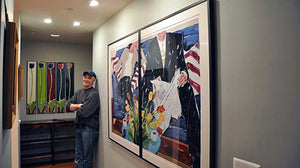 Decorating can be one of the most exciting times during your experience as a homeowner. Not only are you creating the essence of your home, you are also adding your very own personal touch and style. One of the easiest ways to add unique spice to an ordinarily drab room—incorporate exceptional artwork . "Many of my clients are simply amazed at how effective a colorful painting can be at bringing new life to a room that has become tired," says Matthew Johnston, an artist known for his vibrant Tall Tulips paintings (talltulips.com).
---
• Pete Organics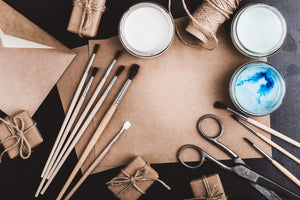 Today's economy has inspired a thrifty, do-it-yourself mentality that resonates with many Americans -; a trend that will no doubt carry into holiday gift-giving. In 2008, over 42.6 million households created handcrafted gifts, and no wonder — not only can handcrafted gifts recycle materials and save money, they also prove far more memorable than any department store gift card. "With tightening budgets, more innovative craft supplies and products, and greater inspiration coming from the DIY movement with TV, the Internet, and craft publications, we are experiencing a perfect storm for an incredible handcrafted holiday gift-giving season," explained Craft & Hobby...
---
• Pete Organics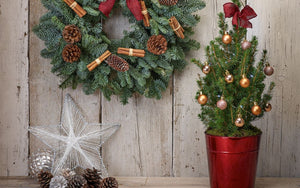 Hosts and hostesses celebrating Christmas often find that Christmas trees are the focal point of a well-decorated home. And it's easy to create a beautiful and fun Christmas tree, while saving enough money for presents. First, you'll need a Christmas tree. To get more tree for your money, consider an artificial tree. They are available in all shapes, sizes and materials, and they can easily be stored after the holidays for use year after year. Once you have your tree up, make it sparkle with lights. Choose between a variety of colors or white lights. Check discount stores such as...